Montgomery County Cancer Association proudly supports cancer patients and research throughout the county, while also advocating for education and early detection.
Cancer has impacted the lives of so many, not only in Montgomery County, but around the world. It is our mission to support cancer patients and their families to the best of our ability, mainly driven by fundraising events and so much more.
Luckily, our county is blessed to have an overabundance of volunteers that put their best foot forward to bring an end to what has negatively impacted the ones we know and love.
We ask you to join us in our fight, and support MCCA in our journey to promote happy and healthy lives throughout Montgomery County.
Make sure to visit our events page to see what's coming up!
Registration forms for Spare Me a Cure can be found on the events page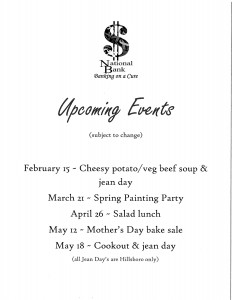 More details for Banking for a Cure events can be found on the events page as well!